If your organization has finally had it with your aging, stagnant intranet from circa 2010, where documents go to die, search doesn't work, and no-one can find anything, then this blog is for you.
Now, how do you avoid spending a year of your organization's time, and hundreds of thousands of dollars (or millions!) just to get the same result? The good news is that there is such a thing as a thriving social intranet where all employees can find information and the people with the knowledge and expertise they need.
Here are the intranet best practices‒brought back from the intranet battlefield‒you can use as guideposts and key principles to keep your next intranet project on track.
Unified Experience
A successful social intranet requires the integration of a complete set of features and functionality (outlined below) into an integrated, seamless experience for the user. This allows for group collaboration and communication to take place on a single platform where content can be shared and discussed in the flow of work.
Contextual Collaboration
Collaboration should be woven throughout the experience. For example, social actions should be available on all content and in all places. Rich user profiles allow all staff to see who knows who, and who knows what.
Advanced Search
Search should perform so well that users come to rely on it as the fastest way to find people, content and places. Advanced algorithms should index all content, including the full text of documents and files. Search results should also be tailored to the individual, showing them the most relevant results based on the content and the people they interact with most.
Social Graph Analytics
Rich analytics should reveal the interactions happening between groups, departments, locations and individuals and provide rich insights into adoption and engagement.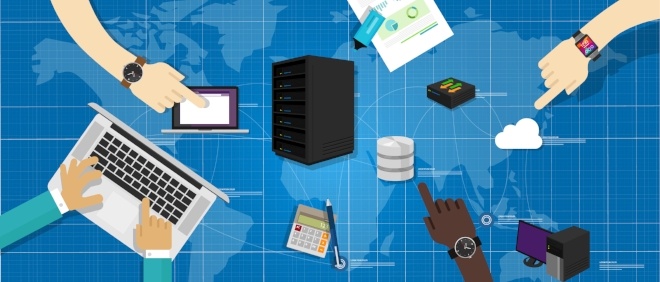 External Communities
The social intranet should make it easy to invite external partners and consultants in "external collaboration groups" where security and privacy is maintained.
Here's a bonus best practice!
Speed of Deployment
The social intranet should not require extensive development to deploy. Places should be easy to create and launch, and content should be easy to create and share for people with minimal IT skills and training. A rich set of functional components should be easily deployable by non-technical staff to create valuable collaboration experiences.