Every year I'm more convinced of the power of people-centered technology to transform organizational culture and amplify program impact. We see it happening with our clients every day!
For all of you amazing changemakers out there, here are three things that you'll probably need to super-charge your digital transformation efforts in 2020:
Streamlined technology that fully supports how you work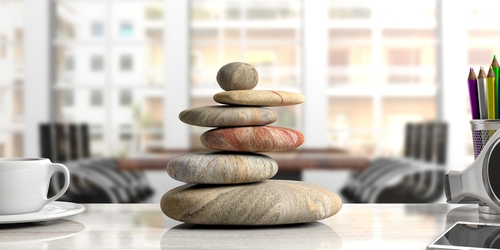 Workplace technology has undergone a massive transformation in the last few years, unlocking a ton of new functionality at reasonable prices for even the smallest organizations. That said, more is not always better. Many are finding themselves swimming in a confusing mix of half-useful applications that don't talk to each other and others sitting unused and not well understood. The new year is a great time to take stock of what you have, determine the functionality you actually need, and throw out anything that's not measuring up.
Take a free online digital workplace assessment that will help you see where your biggest gaps are.
Better ways to align tech with your organizational strategy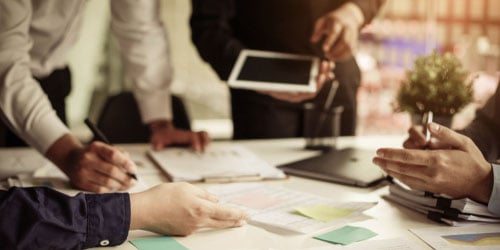 This is a tough one but should definitely be on your list for 2020. It all comes down to that magic but generally disliked word, "governance." If you don't already have a team of decision-makers from across your organization guiding and weighing in on technology decisions, now is the time! This group will become an invaluable part of your efforts to put technology to its best use. And these meetings may end up being the most fun and stimulating recurring events on your calendar!
Download a sample governance group charter that you can use to kick-start cross-cutting IT governance.
Efficient methods for routinely measuring
user happiness

Have you ever launched a new system, or been the end user of said system, only to have a year or more go by before anyone starts talking about whether it's actually working as intended? At first, silence can be chalked up to politeness, or in some cases, buyer's remorse. But over the long run negative feelings can build up to the point where systems become the enemy when they were only trying to help (poor systems!).
It doesn't need to be this way. If you're a system owner, use quick one-on-one check-ins, drop-ins at team meetings, happy hours, any means available to gather real feedback on your system. And not just once or twice but all the time, until people turn the other way when they see you coming down the hall. If you're the shy type or your organization is just too big or spread out, consider pulse surveys. These quick surveys can be deployed more frequently than an in-depth survey and can yield really useful, actionable information to improve your system.
Check out this handy guide (courtesy of SurveyMonkey) on how to create good pulse surveys.
Thanks for reading! Interested to learn more about what we do? Check out some of our recent work.