PROJECT DURATION: Less than one year
Ideal State developed a comprehensive three-year roadmap to modernize the Crop Trust's digital workplace and help it keep pace with the growing demands of safeguarding the world's crop diversity.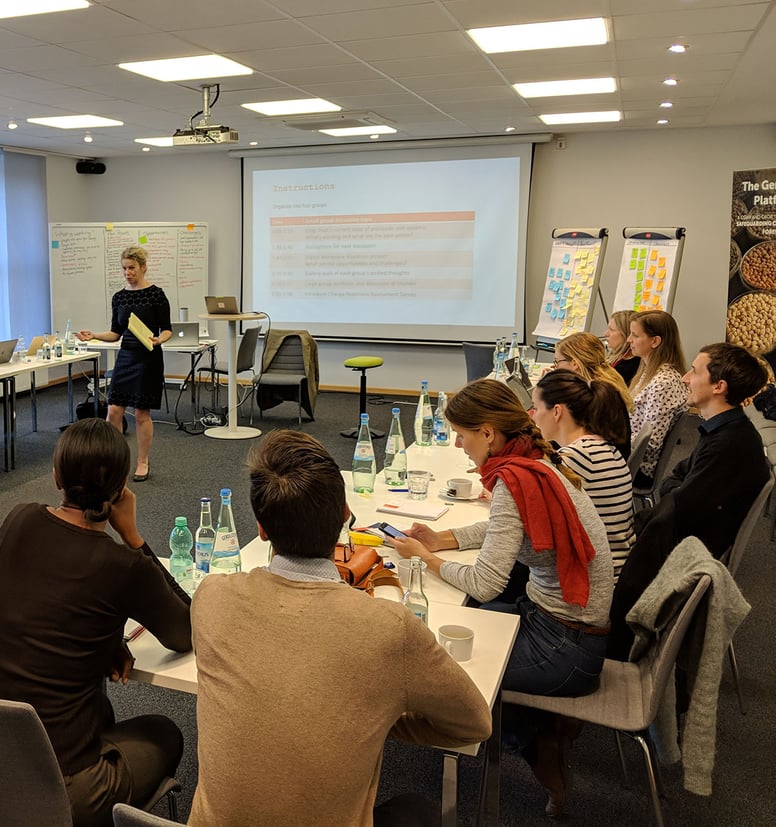 The Challenge
Develop a realistic, cost-effective three-year plan for changes and enhancements to the Crop Trust's digital infrastructure and associated work processes so that the organization can be more efficient and impactful.
The Starting Point
"The Crop Trust is a small organization with a big mission," states Executive Director Marie Haga. The mission? To ensure humanity conserves and makes available the world's crop diversity for future food security. A staff of 30 is tasked with supporting this awe-inspiring work, including the oversight and management of the Svalbard Global Seed Vault located in Norway that safeguards 968,000 seeds from across the globe.
With a fiercely dedicated staff, well-established partnerships around the world, and an impeccable reputation, the Crop Trust is highly regarded in the international community. But as with many organization intensely focused on achieving its mission, its digital workplace had fallen behind and was badly in need of modernization.
When it was founded in 2004, the Crop Trust adopted a number of free or low-cost systems and tools to run its operations, making the best of use of what was available at the time. In the years that followed, the organization's mission and operations grew, as did the demands on its systems.
Although Crop Trust staff continued to make great strides in moving their mission-critical work forward, leadership acknowledged that the work was harder than it should be. An over-reliance on manual, paper-based processes were slowing down even the most efficient teams. Looking to take advantage of a new breed of digital tools that were now accessible to them, the Crop Trust turned to Ideal State to assess its systems and operations and recommend a path forward to an ideal digital workplace.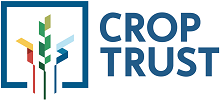 Organization
Crop Trust
Mission
To ensure the conservation and availability of crop diversity for food security worldwide.
Headquarters
Bonn, Germany
Employees
30+
"Ideal State had very good insights into nonprofits and quickly understood the core of our business. In addition to their solid advice, they also assisted us with the presentation of the roadmap to our Executive Board.
We are confident that the roadmap will assist us in reaching a substantially higher level of efficiency over the next three years.

"
Alireza Mohammadi, IT Project Manager
Our Work
Listening and Prioritizing
Ideal State traveled to the Crop Trust's main offices in Bonn, Germany to kick off the digital workplace modernization project. We led listening sessions with departments across the organization to better understand their key work processes and associated pain points. Staff from all departments took part in interactive workshops to share what they felt was working and what changes were needed to their current workplace technology, as well as their aspirations and ideas for how the digital workplace could be both a catalyst and support for the organization's future growth and evolution.
Ideal State project leads synthesized what they heard and crafted snapshots of each key business process, along with recommendations for how the process could be improved through either new technology or re-configuration of existing systems. Based on the Crop Trust's highest priority needs and pain points, we identified a phased set of improvements to implement over a three-year period. Ideal State worked closely with the Crop Trust's core project team and key stakeholders across the organization to validate and refine these priorities and plans, ensuring the path forward aligned with staff needs as well as internal budgets and staff capacity for managing anticipated changes.
Building a Map to the Future State
With the priorities validated, we developed detailed technology requirements and system recommendations. The goal was to address the greatest areas of need with the smallest number of systems. This would serve to reduce the overall complexity of the digital workplace and constrain costs of licensing and maintenance while also ensuring the organization was getting the most out of every tool. This process culminated in the creation of a future-state technology map, which illustrated not only the new array of systems but how they would be linked and integrated to minimize redundancy and duplication.
The ultimate measure of any transformation strategy is how it is implemented. For every roadmap Ideal State develops, we make sure our clients have a realistic plan for putting it into action—from detailed budgets to staffing and support plans. And given that digital workplace transformation is also an organizational change initiative, we created plans and guidance for the formation of a stakeholder working group and senior-level steering committee to oversee and drive the three-year project from start to finish and beyond. In addition to providing leadership and stakeholder input along the way, these groups would be positioned to support effective change communication across the organization and ensure staff receive the training and support needed to successfully leverage their new and much-improved toolset.
The Outcome
The Crop Trust is now on a three-year journey to implementing its ideal digital workplace. The internal project team is being fortified with a few new members and staff have a clear vision for how their new digital workplace will transform their day-to-day work for the better. The Crop Trust has made an unparalleled contribution to the health and well being of humans everywhere since its founding and we're excited to see how much more impact it will achieve when armed the right set of digital tools.