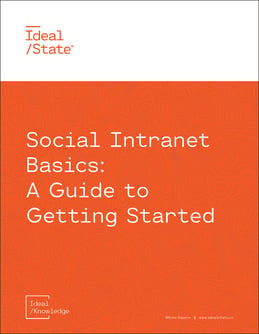 Thinking about implementing a social intranet? Here are the key things to keep in mind when looking at intranet software and planning for the project in general.



1. Virtual Workspace
Think of a social intranet as the heart of the digital workplace that will bring the entire organization into one virtual environment.

2. Cohesive Organization
A social intranet will create the feeling of a cohesive organization by bridging gaps between the field and HQ and between departments.

3. Visibility
This workspace provides visibility and searchability, which allows easy access to all staff and content in the organization. A social intranet provides a delightful user experience that encourages adoption, and at the same time, passively captures all discussions and content that are created and shared on the platform.