Lindsay is a strategist, project manager, and communicator dedicated to driving lasting social change. Formally trained in human-centered design, she strives to be a champion for the user experience at every touchpoint that purpose-driven organizations use to achieve their mission.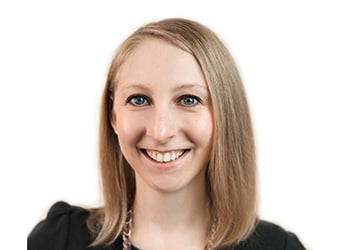 Prior to joining Ideal State, Lindsay managed large-scale digital initiatives at the Cystic Fibrosis Foundation including building a new intranet for the organization and launching the inaugural BreatheCon, a virtual conference for adults with CF. She began her career at Edelman developing and executing brand reputation and CSR initiatives for clients such as Business Roundtable, HP, PepsiCo, and Waste Management. Recognizing her passion for social impact, Lindsay then joined the team at Blue State to lead digital advocacy, brand, employee engagement, and fundraising campaigns for clients including the Entertainment Industry Foundation, the Fred Hollows Foundation, Stand for Children, and UCSF Benioff Children's Hospitals.
Lindsay has a master's degree in social enterprise from American University and a bachelor's degree in communication from Boston University. She lives in Washington, D.C., and spends her free time learning everything she can about sustainability, design, and the future of work, as well as cooking, practicing yoga, and singing in an all-female a capella group.