Michalla is a seasoned knowledge management professional with a background in library and information science. Michalla is passionate about helping people and organizations find new ways of working through the use of digital workplace technology in order to foster an effective knowledge sharing culture.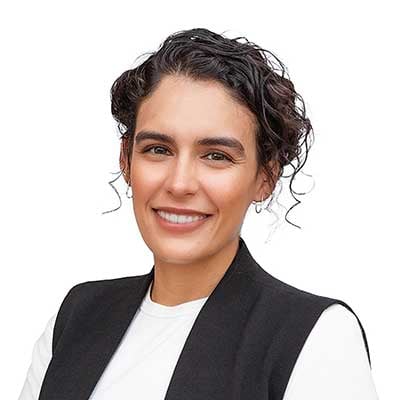 Prior to joining Ideal State, Michalla worked at Start Early, a nonprofit public-private partnership advancing quality early learning and care for families with children. In her role, Michalla supported the organization's knowledge sharing department by helping staff to adopt new digital workplace tools, collaboration methods and ways of sharing knowledge that were embedded in day-to-day practices and processes. Projects Michalla worked on included an organization-wide launch of Microsoft Teams and implementing a new enterprise social intranet. Michalla started her career as a librarian, working in a variety of different libraries, including public and career and business.
Michalla has a master's degree in library and information science from Dominican University and a bachelor's degree in international studies from Loyola University Chicago. Michalla lives in Chicago with her partner, Kyle. In her free time, Michalla enjoys working out, reading about fashion, trying out new cocktail recipes, and tending to her many houseplants.