Centralize Collaboration
An employee community or social intranet is the single most important tool for unlocking workforce potential. It is the foundation of the modern digital workplace. Why? In today's fast-changing workplace, the most critical knowledge that exists in your organization is in the minds of your staff.

Ideal State specializes in helping organizations design and deploy cutting-edge social intranets that bring people closer together. Rich social profiles feature basic information, skills and recent activity for every user. Spontaneous collaboration is a breeze and all knowledge shared is automatically captured and indexed for future reference. All activity streams into a central location and can be curated in personalized feeds, fostering a sense of community without adding to information overload.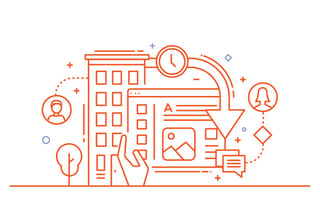 Because unlocking such great potential often gives rise to new ways of working, we partner with you every step of the way to manage the resulting changes and ensure a successful outcome. The result is a unified, central hub serving everyone in the organization. A key component of what we like to call the Digital Workplace Ecosystem.
Launching an Employee Community to Enhance Collaboration and Learning
Helping W. K. Kellogg Foundation reinvent the way it works for the digital age.