Ideal State worked with Catholic Relief Services to develop a comprehensive, integrated plan for transforming the organization's current state of knowledge management and learning across the 100+ countries where it operates. Plan covered the four components of the knowledge ecosystem: strategy, community & collaboration, content management, and data & information management.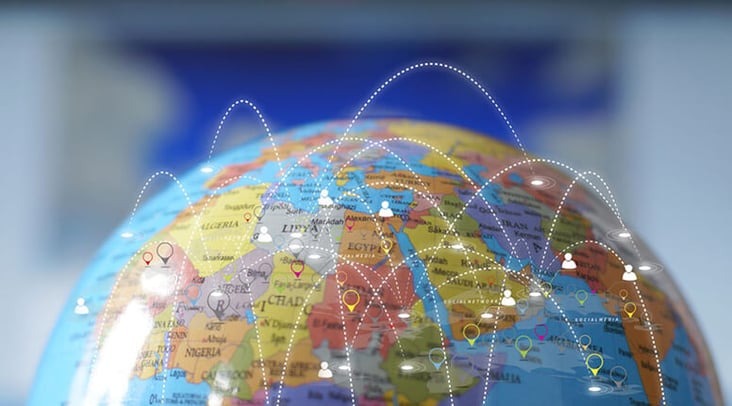 The Challenge
Develop a comprehensive strategy and roadmap spanning people, process and technology to support CRS's global knowledge management and learning goals.
About CRS
Catholic Relief Services is one of the largest U.S.-based charities devoted to international development and disaster relief, working in more than 100 countries on five continents. Their work is based on the principle of integral human development, a method for helping people reach their full potential in an atmosphere of peace, social justice and human dignity. Since their founding in 1943, the agency has grown tremendously and now reaches more than 120 million people through its diverse programs spanning from health and agriculture to education and microfinance.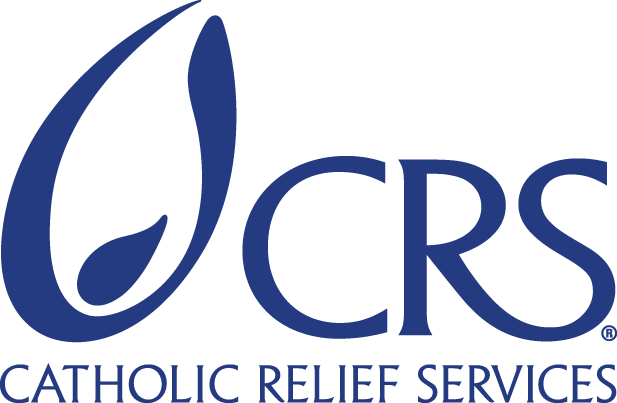 Mission
To put our faith into action to help the world's poorest create lasting change.
Headquarters
Baltimore, MD
Employees
5,000+
Countries Served
100+
"Ideal State has contributed greatly to CRS' efforts to develop a Knowledge Management strategy to guide our efforts to empower our colleagues around the world to achieve excellence through accelerated knowledge exchange, collaboration, innovation, and social learning. Ideal State's depth of expertise and collaborative approach - combined with their first-hand understanding of the particular operating reality for organizations like CRS - provided us with a roadmap to a new way of working that will drive important change in our organization."
Annemarie Reilly
Executive Vice President, Strategy and Organizational Development
Timing is Everything
Ideal State was brought in as a partner at a time when CRS had been facing a variety of longstanding challenges related to managing the ceaseless flow of data, information and knowledge being generated from their work. Several years before, the organization had made a concerted effort to establish a centralized knowledge management and learning practice, only to have it halted prematurely by budget cuts resulting from the 2008 recession. A few of the dedicated knowledge management (KM) positions remained, scattered across the organization and lacking a cohesive strategy or structure to work from. The new Knowledge Management and Learning team, led by the EVP for Strategy and Organizational Development, had waited patiently for an opportunity to reignite the agency's global KM practice and was determined to combine that work with digital transformation efforts that were already underway.
Mapping the Landscape
Given the complex nature of CRS's work, we first set out to understand the organization's structure, core business processes, and how data, information and knowledge were being generated, managed and used across numerous systems and country offices. This involved initial meetings with more than 50 global leaders and staff based in CRS country offices and its Baltimore headquarters, as well as an in-depth review of several widely used technology platforms. From this initial research a picture of the organization's operations and related staff pain points around learning and knowledge exchange began to form.
Taking It Global
During the next round we wanted to hear from people who represented the majority of the organization's 5,000+ staff: people based in field offices outside the U.S. who were deeply engaged in implementing the organization's lifesaving programs. We initially spoke with more than 20 individuals spread across all seven of CRS's geographic regions to gain a deeper understanding of the difficulties staff were experiencing around accessing critical knowledge, information and data (this number grew to more than 100 during subsequent rounds of work!). We heard first-hand how these difficulties were impacting their work on the front lines and their suggestions for what the agency could do to address them. These staff perspectives formed the foundation of Ideal State's future-state vision of knowledge management and learning for CRS, which would serve as the cornerstone for our work together moving forward.
While conversations were taking place with staff around the globe, Ideal State engaged with CRS's already-established Knowledge Management Community of Practice. This community was comprised of people from across the organization who were deeply committed to progressing the agency toward a more thoughtful, integrated approach to solving its KM and learning challenges. Using this group as a sounding board, we gathered their feedback on our research discovery findings and led a design thinking process to formulate solutions to the most urgent needs arising from the staff research. To gather perspectives from an even wider swath of the organization, we launched a targeted survey to a representative sample of staff covering a broad range of factors regarding people's use of technology to find, share and capture critical knowledge.
Making the Case for Change
Once our research and analyses were complete, it was time to bring what we learned back to CRS's leadership team. One of the objectives of this initial phase was to help the agency's leaders understand the breadth and depth of existing challenges and what could be done, in the short- and medium-term, about them. Armed with a clear future-state vision and high-level plan for achieving that vision, we presented our findings to garner leadership support for moving forward. The presentation included a great deal of ideas, inspiration, and guidance from CRS's talented staff around the globe.
Charting a Clear Course
The future-state vision and high-level plan that Ideal State developed were immediately put to use by CRS's Knowledge Management & Learning team under the leadership of the EVP for Strategy and Organizational Development. Since the plan organized all recommended actions according to Ideal State's four-part digital workplace ecosystem model, the team was able to partition resources and prioritize elements without losing sight of the big picture they were working toward. While much work remains, the internal change agents at CRS are in the midst of achieving major advances in their global KM and learning practice while leveraging the best tools to support and measure their success.