It's Good To Be Part Of A Team
Ideal State consultants provide expertise and capacity when and where you need it most. We right-size every engagement and leave you well-equipped to tackle the road ahead.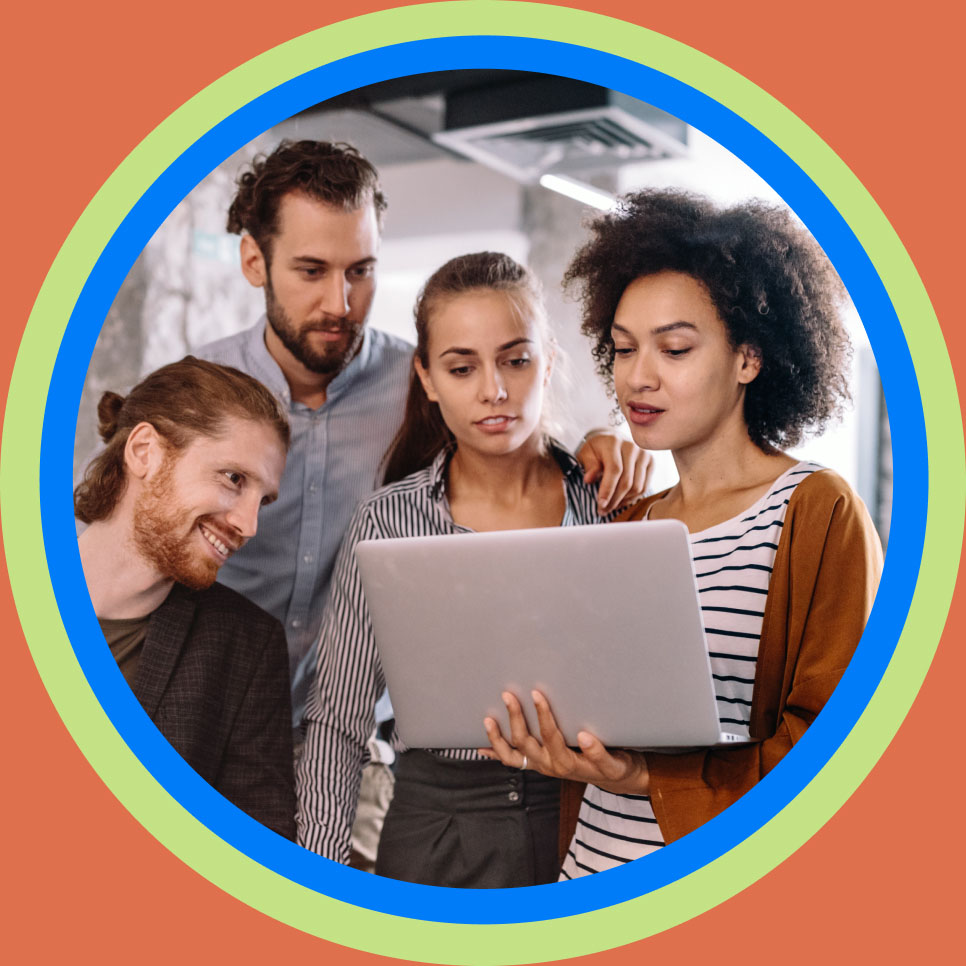 Fully Invested In Your Success
"Ideal State has been a fantastic partner from discovery through launch, acting as an extension of my team and providing top-notch project oversight."
Chad Sutton, Director of Information Technology

How We Work
Our values are the driving force behind everything we do

Human-Centered
Listening to people is where transformational change begins

Collaborative
Working together makes us stronger and more impactful

Transparent
Open and honest communication is the key to healthy partnerships

Generous
Sharing our knowledge helps others learn and grow
ASSESSMENT
Is Your Organization In Need of a Digital Transformation?
Take this brief quiz and receive an instant, custom report
CLIENT STORY

Equipping an Iconic American Arts Institution to Shine Brightly in the Digital Age

Developing a two-year digital workplace roadmap for the Alvin Ailey Dance Foundation

CLIENT STORY

Building a Modern Intranet to Help in the Fight Against Cystic Fibrosis

Working with Cystic Fibrosis Foundation to implement a modern and intuitive intranet

CLIENT STORY

Helping an Emerging Foundation Get Off to a Strong Digital Start

Designing a friendly and adaptable digital workplace to support AB InBev Foundation's growing project portfolio
Consulting Services
Ideal State consultants are ready to plug in at any stage of your project. No matter the type of technology or the challenges you're tackling.

Discovery & Roadmap
Every journey begins with discovery. Develop

a deep understanding of needs across people, process, and technology and chart a path toward rapid improvement.
See more
Based on this human-centered discovery process, we'll work together to produce a two-year transformation roadmap that solidifies a shared vision for the future, along with the tactical planning needed to get the job done.
Deliverables:
• Stakeholder Interviews and Focus Groups
• Discovery Findings and Recommendations Report
• IT Systems Inventory
• Visual IT Systems Map
• 2-Year Digital Transformation Roadmap
Duration: 8-12 weeks

Technology Selection
Selecting the right technology is stressful. Your choice will have a massive impact on the success of your entire project so getting it right is nothing short of critical.
See more
We'll run a methodical, data-driven technology selection for your new system(s) based on comprehensive user stories and requirements. Along the way, we'll meaningfully involve stakeholders. The result is a technology selection that you and your colleagues can move forward with confidently.
Deliverables:
• User Stories and Requirements
• Vendor Landscape Review
• Vetted Finalist List
• Facilitated Stakeholder Review
• Technology Recommendation
Duration: 10 weeks

Change Management Plan
Digital transformation is disruptive by nature. Managing this change effectively at every stage will secure stakeholder buy-in and adoption of new ways of working.
See more
We will develop a change management plan aligned with your organizational culture that includes change objectives, a targeted communications plan, and guidance on engaging champions. We'll also provide key messaging and copy templates that can be used across all communication channels. You'll have everything you need to secure widespread support at every project stage.
Deliverables:
• Comprehensive change management plan
• Up to 20 change communications templates
• Up to 5 tailored support materials
Duration: 6 weeks

Implementation Monitor
Eliminate the risk of your project going off the rails. We'll review vendor proposals and work plans and attend regular meetings to help keep everything on track.
See more
There are a lot of balls in the air during a technology implementation. User needs, deadlines, budgets, coordination with vendors, and everything in between. It's a juggling act that we know exactly how to manage. We'll be by your side at every step to make sure the end result is what you and your stakeholders envision.
Deliverables:
• RFP and Vendor Proposal Review
• Attend 1-2 Project Meetings/Month
• Monthly Project Status and Recommendations Report
Duration: as needed

Workshops
Our participatory workshops generate high levels of engagement and collaboration at any project stage. Select from our standard offerings or design your own.
See more
Workshops are a great way to get everyone involved and excited about the work underway. Our standard offerings cover every project stage. Pre-project exploration, future-state visioning, system design, launch planning. Whatever the need, we have a workshop to suit. Let's co-design something spectacular.
Deliverables:
• Facilitate Virtual or In-Person Workshop
• Workshop Activity Report
• Workshop Findings Synthesis and Recommendations
Duration: half-day, full-day, multi-day

Custom Projects
Have something else in mind? Get in touch and we'll dream up something perfect together.
Ready to work with us?
Join our growing family of highly successful digital transformation leaders
We are a proud partner to the social sector