Jeremy started his career in 1995 at Forrester Research, where he honed his skills in understanding how technology can help organizations achieve their business goals. Since then he has led dozens of large-scale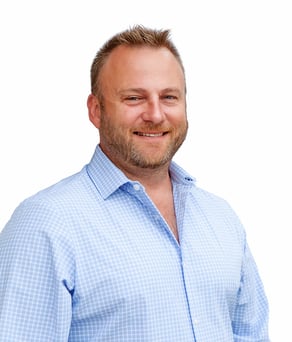 enterprise technology projects for diverse organizations, including the Veterans Administration (VA), Blue Cross Blue Shield, Children's Medical Center and Nationwide Insurance.
Jeremy's experience with technology platform strategy goes back to the late 1990s. Among those early experiences was a project for Ford Motor Company developing the strategy for a corporate intranet and extranet that would connect Ford's manufacturing, dealers and customers—a groundbreaking idea at that time.
During the years that followed, Jeremy led multiple large-scale ERP, CRM and web technology implementations—providing strategic advice on platform selection and integration, and leading software development teams. These projects included leading web CMS implementations for the Nationwide Insurance and Children's Medical Center websites and supporting the leaders responsible for strategy design and execution for the VA's $4.3 billion annual technology budget.
At Ideal State, Jeremy advises clients on platform strategy and system integration for today's mixed hosted and cloud environments. He is keenly attuned to the latest developments and important distinctions between leading software platforms and brings a wealth of practical experience to guide organizations in making the best technology decisions. Jeremy is also highly skilled at leading software development teams to skillfully and cost-effectively implement and customize technology solutions for Ideal State clients.
In his free time, Jeremy enjoys spending time with his young daughter, Abigail, and his wife and co-founder, Sara, in the beautiful surroundings of Santa Fe, New Mexico where he relocated to from Washington, DC in 2015.