Sara co-founded Ideal State after nearly 15 years as an international health and development professional. Most of her work was focused on helping governments and healthcare institutions accelerate their efforts to
She observed that professionals on the front lines of the pandemic were struggling to access and share critical information, she had a realization: there needed to be better strategies and tools in place for rapid knowledge transfer across the sector.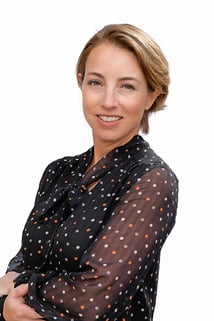 Determined to leverage the best thinking and latest technology to tackle this challenge, she discovered the practice of knowledge management (KM) and became a certified KM practitioner. She went on to lead highly successful, technology-driven KM initiatives focused on helping large NGOs and foundations amplify their impact. Just prior to co-founding Ideal State, Sara served as KM Director for the international NGO, Pact, where she led an ambitious and wide-ranging digital transformation effort that resulted in improved knowledge transfer, streamlined business processes, and significant reductions in IT system cost and complexity.
As lead strategist for many of Ideal State's client projects, Sara blends the practices of knowledge management, technology strategy, and human-centered design to bring a fresh perspective and collaborative spirit to every engagement.
Sara has a Master of Public Health degree from the University of Washington and has been a featured speaker at many industry conferences, including APQC's KM Conference, KMWorld, InsideNGO, and Digital Workplace Experience (DWX).
Outside of work, Sara enjoys spending time in the great outdoors in her adopted hometown of Santa Fe, New Mexico together with her husband and co-founder, Jeremy, their young daughter, Abigail, and brown-spotted heeler mix, Lily.